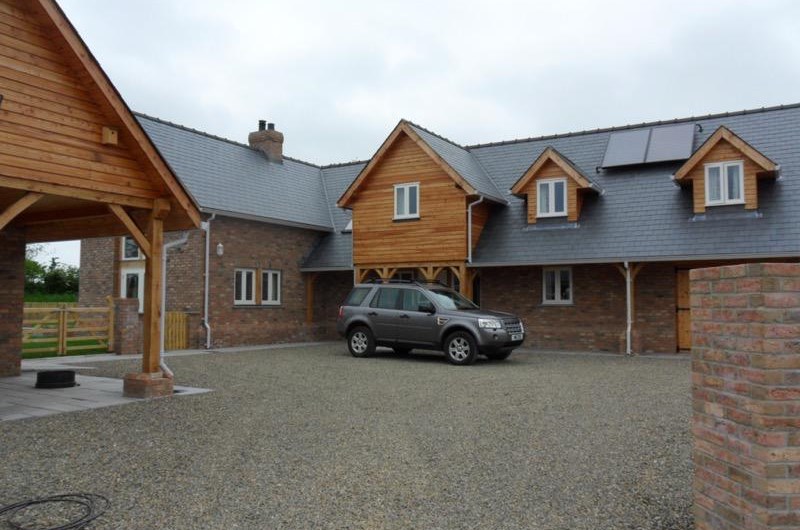 This beautiful Oak framed new build was designed and constructed to be a low carbon, eco friendly home to meet the Code for Sustainable Homes level 3.
Its sustainable credentials run right through the dwelling with the use of a Welsh Oak timber frame as its principle component, through to the inclusion of an Air Source Heat Pump and Solar PV panels to run the demand for heating and hot water, this really is a 'low impact home'.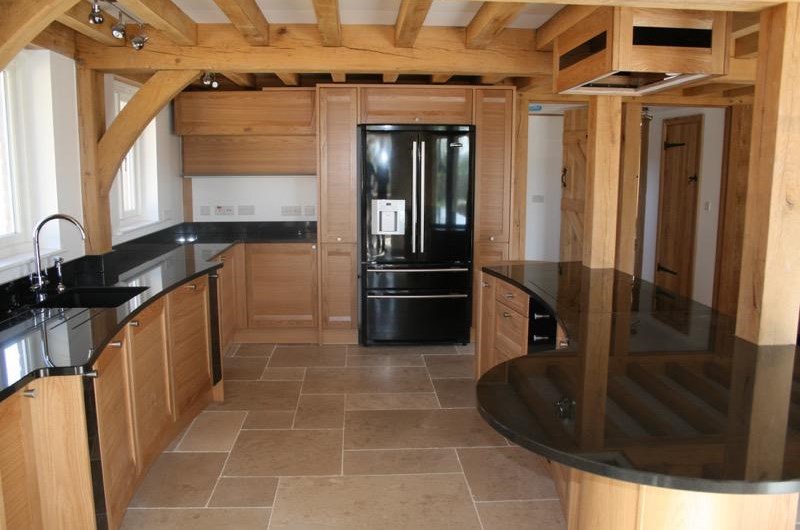 The client insisted on a high end finish to compliment the natural beauty of the oak and commissioned many local tradesmen to fulfil the brief. The handmade bespoke Oak kitchen was produced in Pembrokeshire as were the hardwood windows and doors, Oak internal doors, stunning bespoke staircase and oak joinery throughout.